Free Food Market (through WellBuilt City)
Community Food Pantry
Summer Food Fuel Up Grab-and-Go Meals (Breakfast & Lunch for children) via Hillsborough County Schools:

The following information was provided by their website:
"Kids and teens can still get free balanced meals this summer while schools are closed! Our summer feeding program will provide grab and go meals on Mondays – Thursdays from June 8 – July 30 from 10:30 am – 12:30 pm at select sites throughout the district. Each child will receive a lunch for that day and breakfast for the next day. On Thursdays, each child will receive meals for both Thursday and Friday.
Children do not have to be present to receive a meal; however, parents need to bring a student ID number (for enrolled HCPS students) or date of birth for children who are not enrolled.
Meals are available for all children ages 18 and under; and 21 and under for children with special needs."

Find a location near you HERE!
Metropolitan Ministries:
Local Food Pantries via Feeding Tampa Bay: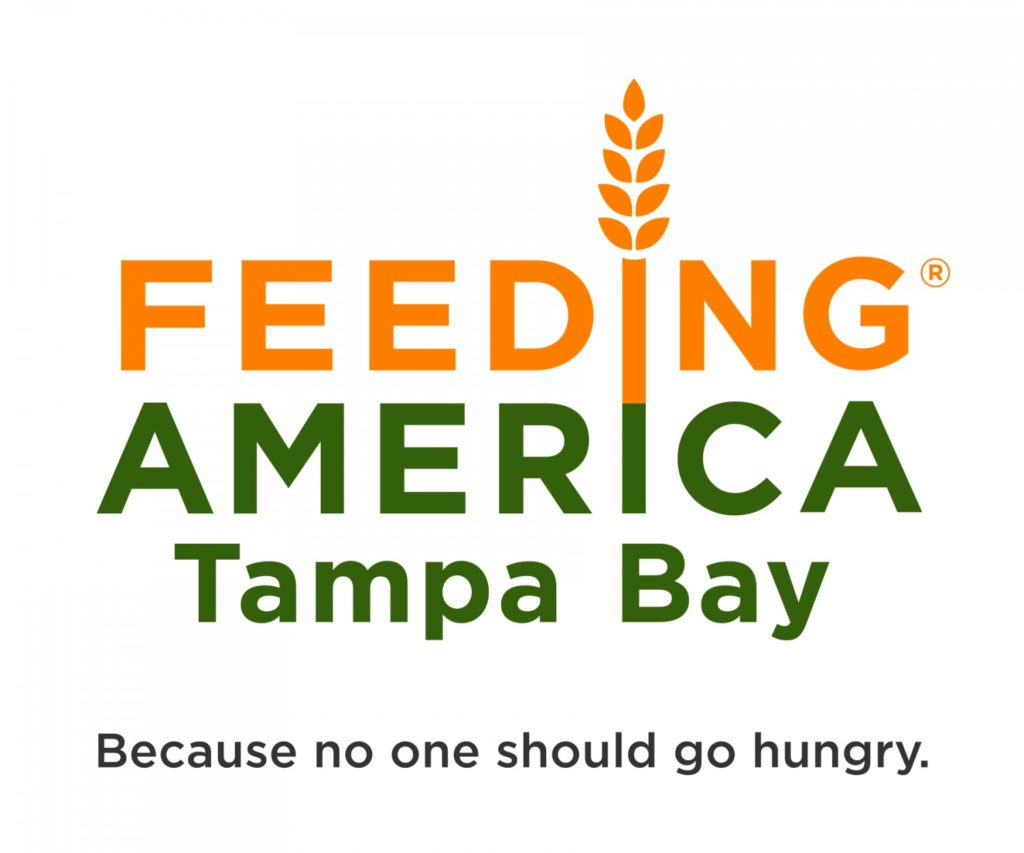 Click HERE to enter your zip code to find a food pantry near you!

The following information was provided by their website:
"Please note: Some pantries are closing their operations without advanced notice to adhere to pandemic regulations. We recommend calling food pantries before visiting to ensure they are serving. If you need further assistance, please call our office directly at 813-254-1190."
Mobile Food Pantries via Feeding Tampa Bay: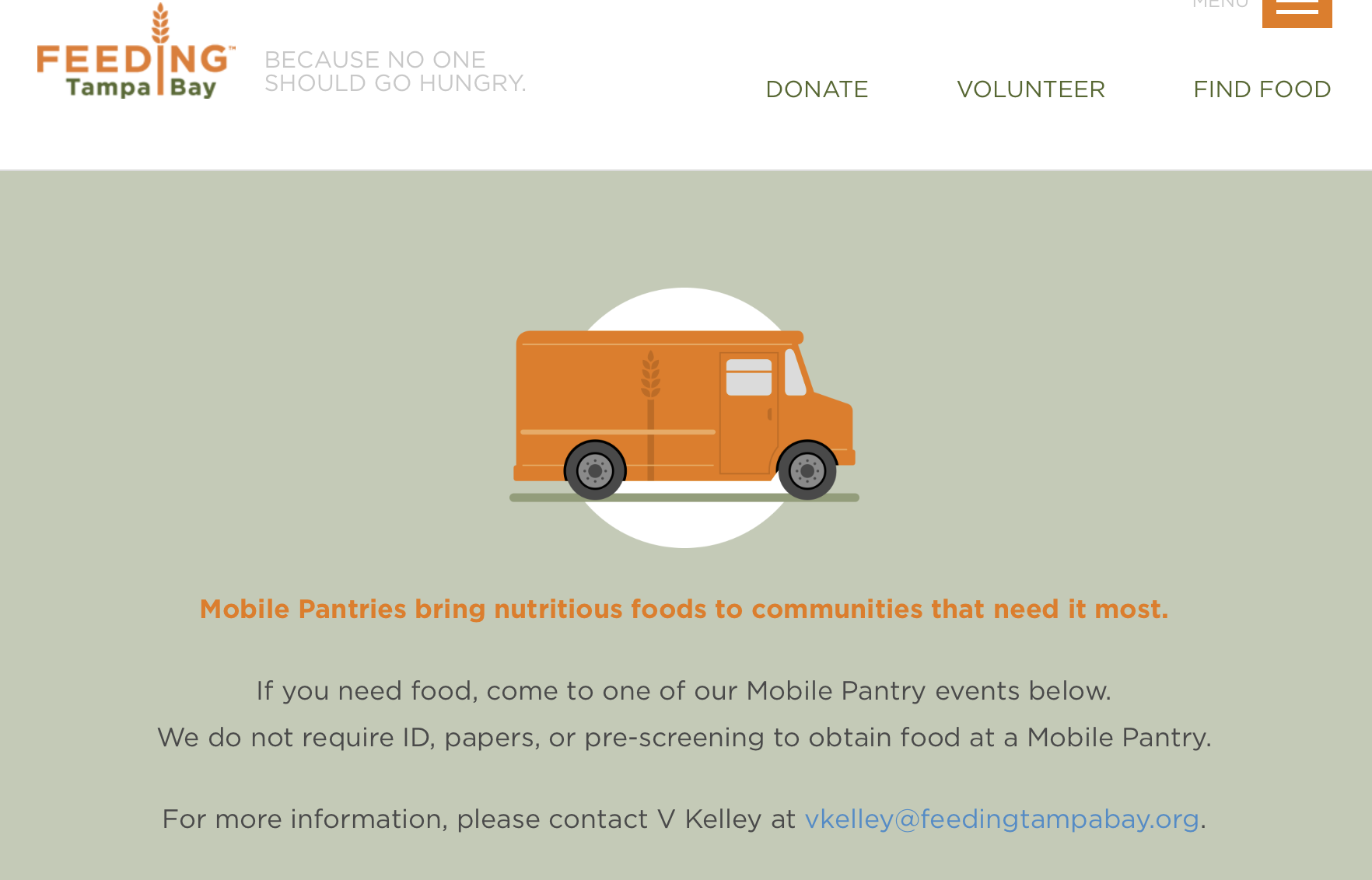 Follow this link to find different food pantries in your area: http://feedingtampabay.org/mobile-pantries/
Trinity Cafe:
The following information was provided by their website:
"Trinity Cafe, a program of Feeding Tampa Bay, is a free, full service restaurant for those in need of a healthy meal. In light of recommendations from the CDC and federal administration to limit the number of people gathering in one area, Trinity Cafe has transitioned to a to-go model at this time. Anyone in need of a meal can stop by Trinity Cafe locations to collect up to 4 to-go meals for the week."
Visit their website HERE!
__________________________
Extraordinary Life Church:

Contact: Pastor Juan Garcia, (813) 908-0893
5808 Lynn Rd, Tampa, FL 33624
http://www.myextraordinarylifechurch.com
Services:
Meat and canned goods pantry
Bedding
Feminine products
Hygiene products
Financial assistance for bus passes (work related)
Clothes pantry (including interview clothes)
School supplies/uniforms
Sponsorship of family
If you do not have transportation, they also deliver resources.
Either email pastorjuanhhim@yahoo.com to let him know you're coming in (you may mention that you were referred by the Berkeley Academy, but you do not need to) or just walk-in. You must show I.D. and complete a written form.
__________________________
Summer Break Spot – Free meals to children 18 and under all summer long!
Find a location near you for free food HERE! Visit their website HERE!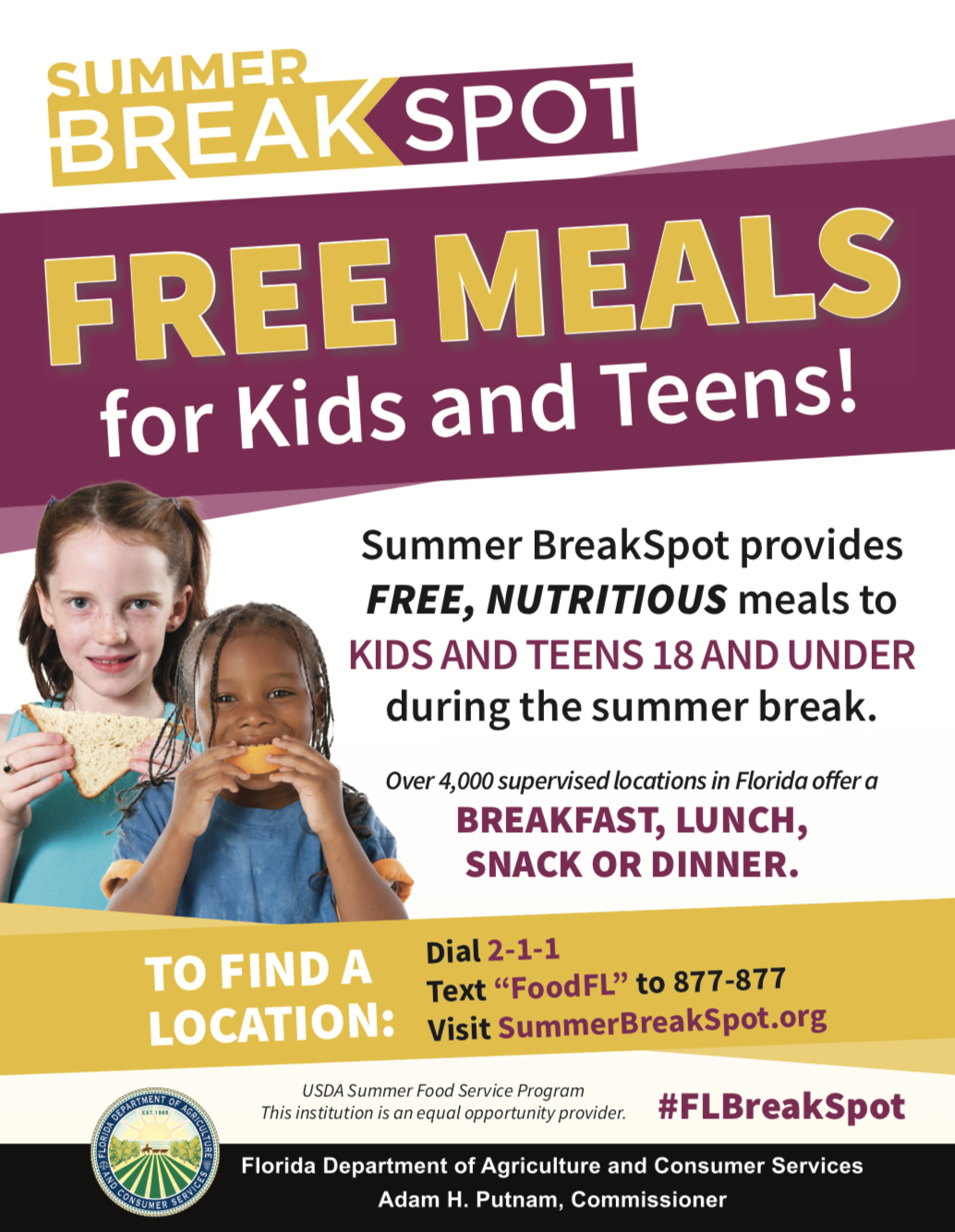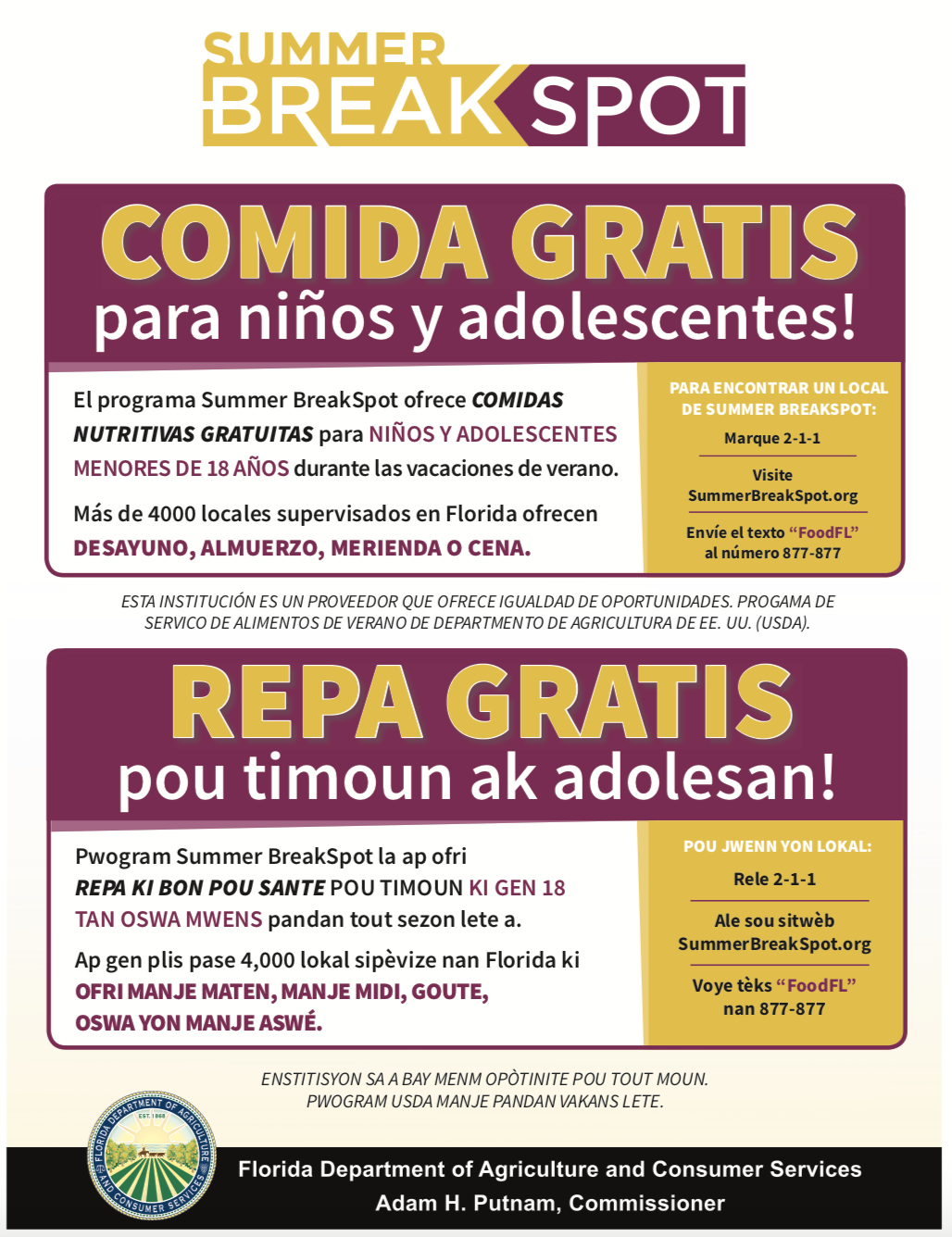 __________________________