Mobile Food Pantries via Feeding Tampa Bay: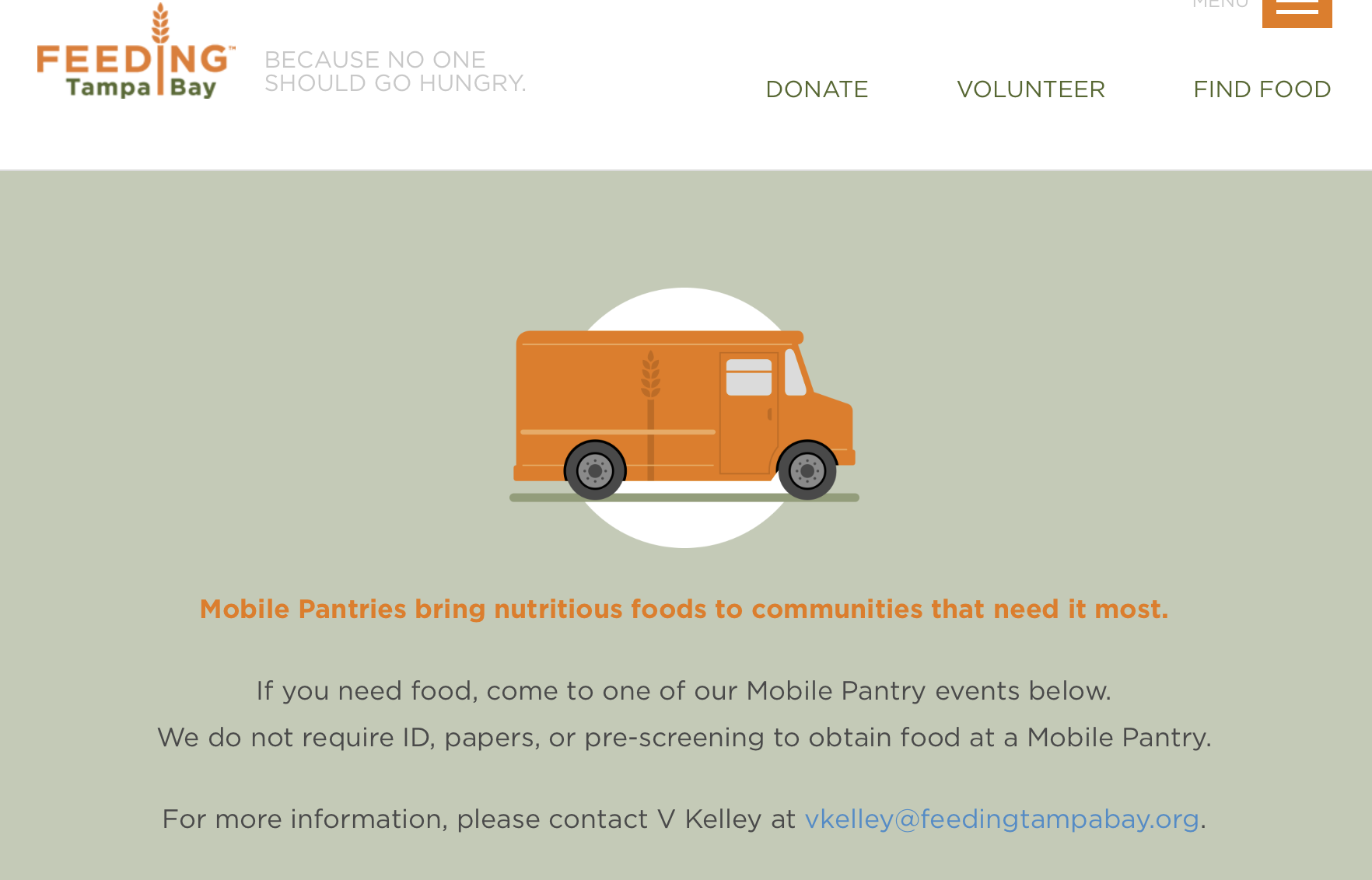 Follow this link to find different food pantries in your area: http://feedingtampabay.org/mobile-pantries/
__________________________
Extraordinary Life Church:
Contact: Pastor Juan Garcia, (813) 908-0893
5808 Lynn Rd, Tampa, FL 33624
http://www.myextraordinarylifechurch.com
Services:
Meat and canned goods pantry
Bedding
Feminine products
Hygiene products
Financial assistance for bus passes (work related)
Clothes pantry (including interview clothes)
School supplies/uniforms
Sponsorship of family
If you do not have transportation, they also deliver resources.
Either email pastorjuanhhim@yahoo.com to let him know you're coming in (you may mention that you were referred by the Berkeley Academy, but you do not need to) or just walk-in. You must show I.D. and complete a written form.
__________________________
Summer Break Spot – Free meals to children 18 and under all summer long!
https://www.summerbreakspot.org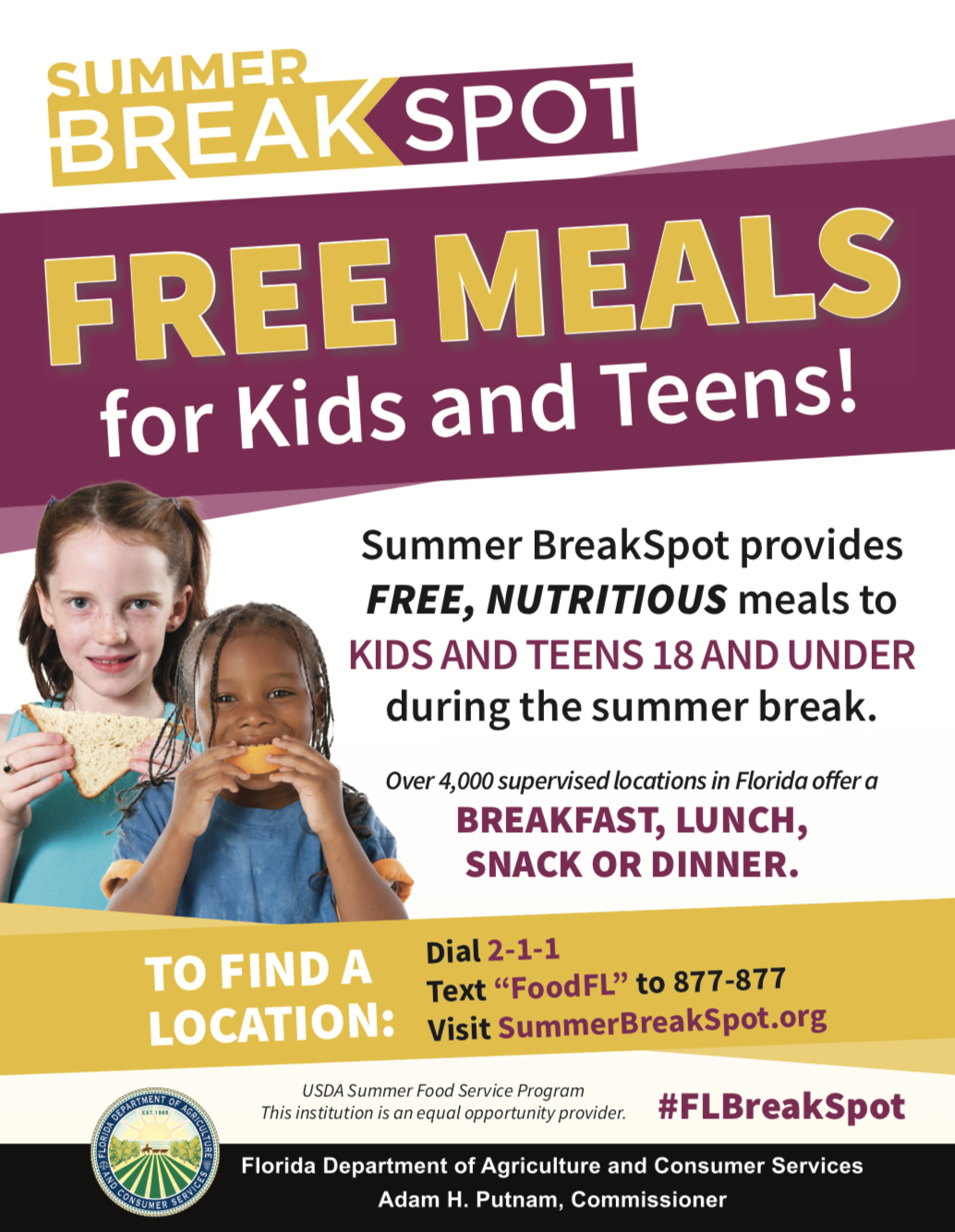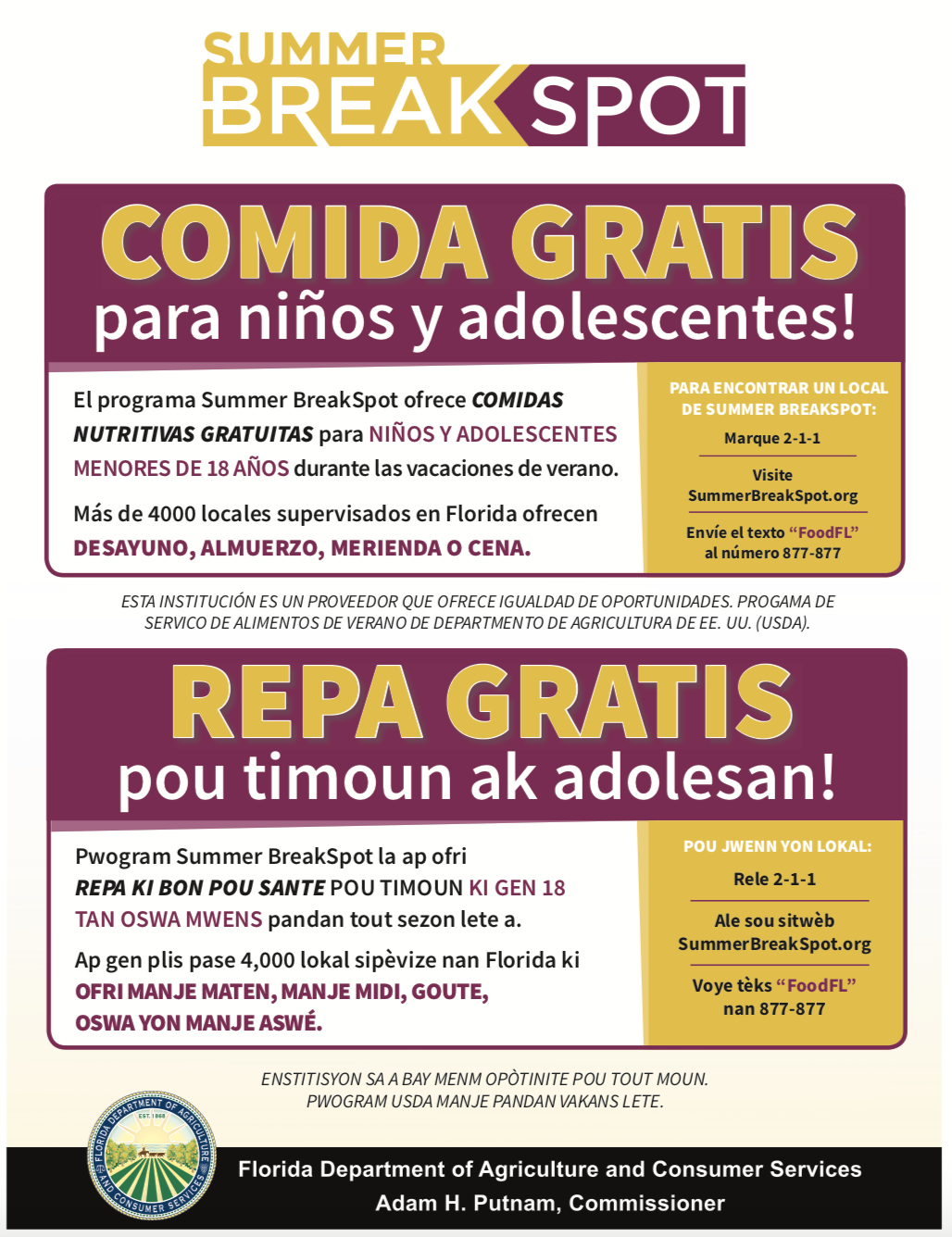 __________________________